Hey beauties! So as you are all aware (I'm sure) Jaclyn Hill created this tag stating her favorite go to products picking one from each section that she cannot live without. Click here to view her video. I thought it would be fun sharing my ride or die products too.
Primer:
Dermalogica Hydrablur Primer. This primer is formulated to hydrate and blur fine lines, wrinkles and pores (as the name suggests). My skin feels super smooth, soft and silky after applying, and foundation glides on like a dream. Seeing that Dermalogica is a great skin care brand, using a product like their primer has added skin care benefits.
So hard to pick. The battle was between the Bourjois 123 CC cream (as it provides great coverage and skin care benefits) and the Clinique beyond perfecting 2 in 1 foundation and concealer. The Clinique foundation won as it does offer a bit more coverage. It feels light weight on my skin, does not clog my pores and leaves a satin and flawless finish. I've worn this foundation during the day and at night and it's worked wonderfully for both. It is long lasting and highly recommended. I have done a review on this product, click here to view.
Mac cosmetics prolong wear concealer. As much as i love so many concealers (thanks to my dark under eye circles), this has been the number one concealer I cannot live without and always go back to it after using it for a number of years. Never fails. Long wearing, full coverage, oil free and does not crease. What more could I ask for?
Setting Powder (under eyes):
Essence cosmetics stay all day translucent fixing powder. A very fine powder that sinks into the skin to give a flawless appearance. It's very affordable and the quality is amazeballs.
Setting Powder (face):
Revlon nearly naked pressed powder. A bit on the pricey side for a drugstore product but the quality is spectacular. I've tried high end powders that does not feel as soft, smooth and easy to blend as the Revlon nearly naked. It sets my makeup in place, the color matches good, the finish is awesome and does not make my makeup/ skin look "cakey" at all. I have dry skin and I would recommend this for dry and oily skin types.
Mac mineralize skinfinish natural. This powder melts into the skin, non drying, healthy glow and I absolutely love it. Initially I went to Mac to purchase an all over setting powder for my face and seeing that I have dry skin, this was suggested by one of the artists. At that time my face and body was quiet dark from all the sun exposure over summer and I had makeup on that matched that deep tan. Once the tan wore off my natural skin color did not match the powder I bought. I then used it as a bronzer/ contour shade instead, and I have not looked back. It's honestly such a great powder.


Blush:
Wet n Wild Pearlescent pink. It's pigmented, long lasting and such a beautiful shade. I have not hit pan yet but I have had this blush for about 2 years already so it was definitely worth the price. Not that it's expensive as well. I featured this in my top 5 blushes, click here to view.
Essence sylist eyebrow set. Sold as a set of 2 eyebrow shades. The formula is not too powdery, it's inexpensive and lasts throughout the entire day. I use to use eyebrow pencils to fill in my brows but lately I've just been using powder and brow gel and I'm good to go. I have featured this eyebrow set in a review, click here to view.

Essence make me brow eyebrow gel. I love how natural this makes my brows look, even when used on it's own. It's definitely a dupe for Benefit gimme brow. It sets my brow hairs in place and lasts throughout the day (or night).
Eyeliner:
Gel- Inglot Gel number 77. Best gel liner of life. Black as night. Does not fade, long wearing. Only difficulty I find is that its tough to remove. But rather that than a liner that looks grey when it's suppose to be black, or fades throughout the day, right?
Essence liquid ink eyeliner . I know, quiet a few Essence products but I really love this brand. It was also the very first brand I used when I started wearing makeup so it holds sentimental value I guess. But never the less their products perform so well for an underrated brand. This liner is super black, does not fade throughout the day and it's matte.

Pencil- Mac cosmetics eye kohl Teddy. I know, quiet a few Mac products as well… but Mac was the first high end brand I ever purchased, so it too has sentimental value and obviously great quality products. I don't typically reach for black eyeliners so I opted for Teddy which is a brown/ bronze shade which was love at first swatch.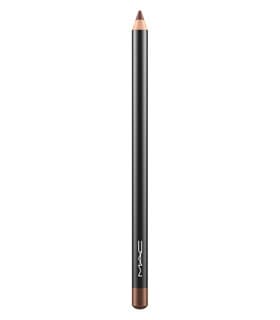 Mascara:
L'Oreal Miss Manga. Cannot live without this mascara! It adds tons of volume, lengthens and is very black. It does not transfer and can be used on my top and bottom lashes. Full review, click here.
Eyelure 117 false eyelashes. The best natural looking, wispy lashes in my lash stash. Whenever I'm down to only 2 packs of this lashes I purchase some more and cannot be without these. It's a gorgeous day to day, afternoon event, going for lunch, going for meetings or an interview kind of lash. I do enjoy more dramatic lashes for night time though, but still absolutely love 117's. The band is very thin and easy to adjust/ maneuver and great for beginners too.
Lipstick:
Mac cosmetics Modesty. My favorite nude lipstick of all time. If I were to wear only one, this is the perfect shade and finish for me. I've worn this to interviews, dates with my boyfriend, a night out, lunch ect. I'm such a girl (haha) cause many of these items hold such good memories as well as it being awesome products at the same time. Rositaaplebum from Youtube got me hooked on this lipstick years ago when she mentioned it and ever since then its been a staple.
Lip Gloss:
Woolworths perfect pout lipgloss Pink star. Such a pretty gloss, I just ran out of it but will be restocked with a backup soon (yay!)
Setting/ finishing Spray:
Woolworths Makeup finishing spray. Contains chamomile extract and cucumber juice to condition the skin and lock makeup in place. I also love that it has a fine mist and it smells so fresh.
Perfume:
Chanel Chance pefume. One of my closest friend's wore this on her wedding day and I gasped when I took a whiff of this wonderful scent. Thankfully I have my own bottle now and only wear it occasionally (not day to day) as I do not want to get sick of the scent. The notes include floral, fruity, citrus, sweet, fresh spicy and white floral. I love fresh and floral scents hence why this perfume is my fav…
Disclaimer: I did not include eye shadows or an eye shadow palette, and a highlighter as I have not found my number one absolute, soft spot in my heart product for both categories yet. Shocking I know, but I interchange, swap products or donate if I don't like it so I'm yet to find my number one holy grail highlighter. Also this industry is constantly changing, new products are released on a daily basis and I wanted this post to be about products I've been using for an extended period of time.
What is some of your ride or die products? Keen on doing this tag?
Thanks for stopping by:)
#rideordiemakeuptag